Advanced telematics for utility fleet management
Manage your mixed fleet with utility work management software
Having the control and visibility to respond to an emergency outage is critical for a utility fleet. Verizon Connect offers fleet management software to meet your tracking, dispatch and driver safety needs.
Key benefits
Respond quickly to outages with near real-time vehicle tracking and dispatching.
Manage fleet safety with driver scorecards and coaching tools.
Track vehicle idling and asset utilization, and monitor power take-off (PTO).
Improve fleet maintenance of utility vehicles to help prevent costly downtime.
Dispatch vehicles quickly to an outage
To rapidly coordinate a response with your fleet, utility companies need vehicle and worker visibility. Help decrease response times to emergency requests and improve customer satisfaction with your utility fleet operations.
Provide driver coaching to improve safety
A utility fleet management system can help monitor driver behaviors like speeding and idling. With clear metrics, organized by driver, you can coach workers on safer habits and help reduce accidents.
Receive alerts and reports on driving habits and behaviors
Capture video footage of harsh driving with dashcams
See where unnecessary idling is happening
Improve utility fleet asset management
Monitor equipment use, engine hours and PTO with asset tracking. Keep track of asset location, see when they're idling and identify underutilized equipment.
Track utility fleet vehicle maintenance and compliance
Our fleet management system allows you to track preventative maintenance schedules. Help reduce unexpected and costly breakdowns and move toward a proactive service strategy. Plus, you can track compliance requirements for IFTA, DVIR and ELD.
Get fleet insights on one platform
Manage your workers, vehicles and jobs with our easy-to-use solutions. See all your fleet data for field service, maintenance, safety and compliance in one place to help improve productivity.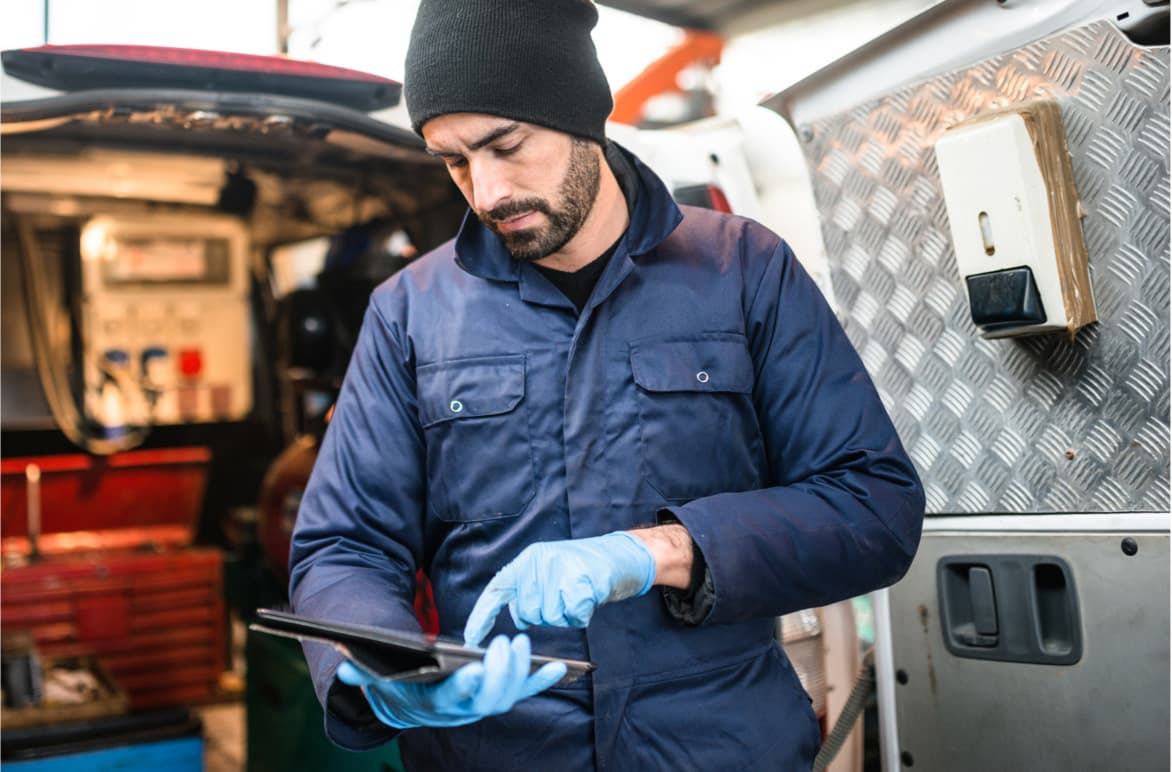 Advanced features for enterprises
For a utility fleet professionals with a large number of vehicles and assets, our enterprise solution offers even more. Add integrations with APIs that help connect other systems to your fleet, like your geographic information system (GIS). Use additional features to meet complex needs, including map integrations and weather overlays.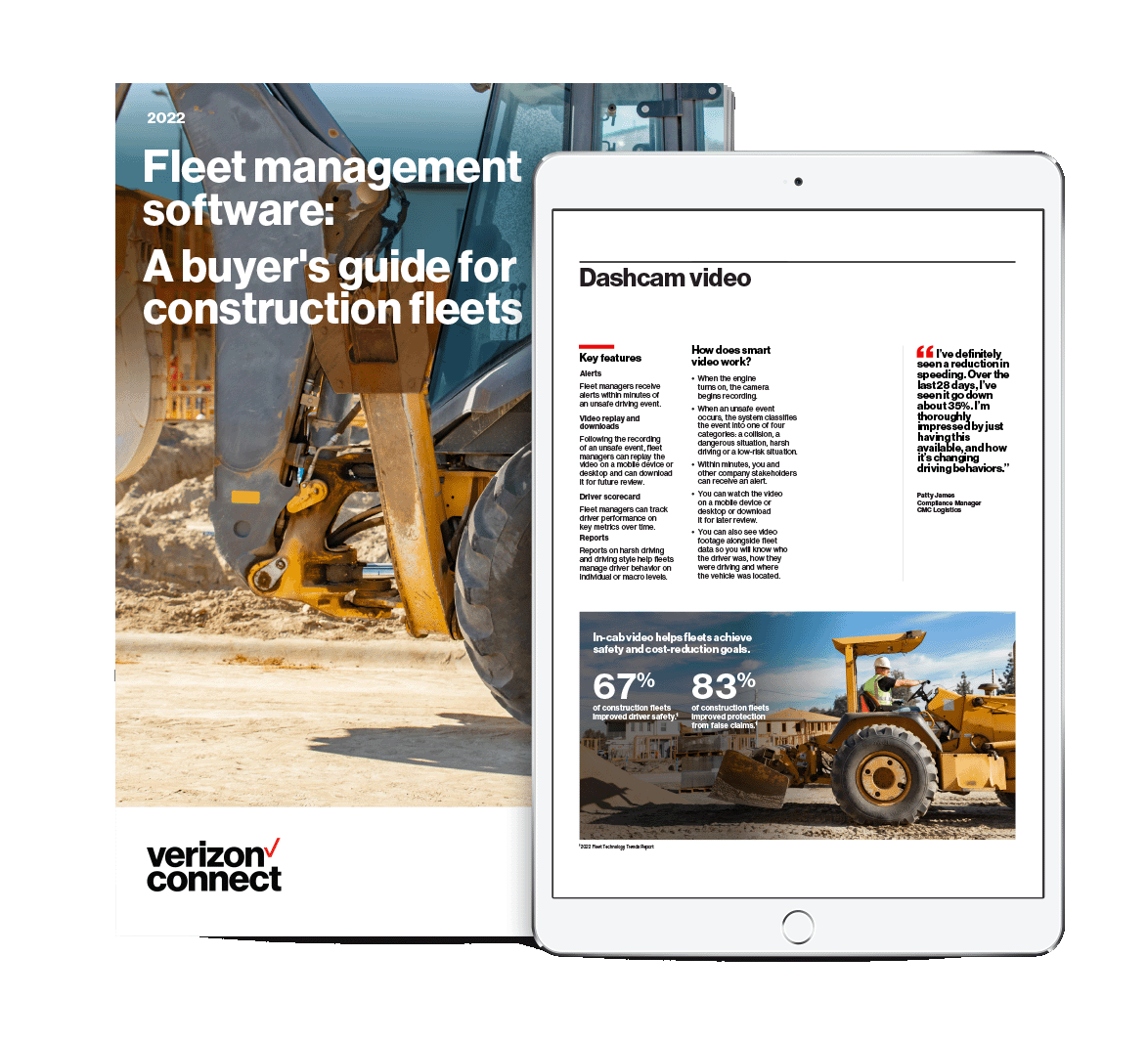 Get our Fleet Management Buyer's Guide
Get the Buyer's Guide for Fleet Management and Asset Tracking Solutions to read helpful tips on purchasing a heavy equipment monitoring solution.