Protect your government fleet with telematics
Add visibility and accountability for your government fleet
It's a challenge to run a safe and responsive government fleet that makes the most of your resources. Our government GPS tracking solution makes it easy to track vehicles, help improve your operations, monitor driver behavior and keep up with vehicle maintenance.
Key benefits
Improve response times with greater vehicle visibility
Be more efficient with resources and help reduce expenses
Coach drivers to help reduce harsh driving and accidents
Monitor vehicle maintenance and plan for downtime
The most trusted telematics provider for government fleets1
Nexex has the largest number of state and municipal government customers of all commercial fleet management providers.1
We are an approved vendor for government contracts with software that is backed by the Nexex network.
Monitor driver behaviors to promote safety
Use driver data to help reduce harsh driving in your government fleet. Coach workers on safer habits, keep track of unnecessary idling and help reduce accidents.
Drive improved operations in your government fleet
With improved fleet data comes a more efficient fleet. Plan for better routes, run vehicle utilization reports and better understand how all of your resources are being used.
Track vehicle maintenance and trouble codes
Our government tracking system allows you to set up preventative maintenance schedules and receive alerts according to engine hours, date or mileage. Receive diagnostic trouble codes, help reduce unexpected and costly breakdowns, and extend the life of your current assets. Plus, manage ELD and DVIRs for all your vehicles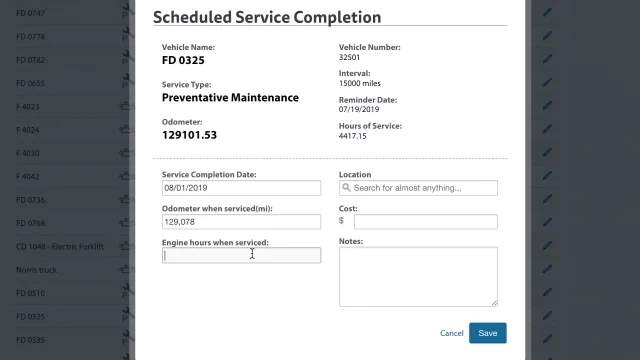 Protect your high-value assets
Fleet tracking isn't just for vehicles. Strengthen asset security by monitoring movements and engine activity for expensive assets like heavy machinery and generators. Keep tabs on their location and run utilization reports to help improve how you use existing resources.
Easily manage your EVs using insightful data
Get electric vehicle (EV) details in near real-time on a live map, including charging status, battery-level percentage and location. Set up low-battery alerts and review reports to help improve utilization of your electric vehicle fleet and sustainability efforts.
Advanced features for enterprise organizations
For a large government fleet, our enterprise solution offers a more comprehensive system. Use additional features to meet complex needs, including map integrations and weather overlays. Coordinate more sophisticated responses with third parties, use API integrations and connect to OEM hardware in existing vehicles.
Answer to your 8 biggest fleet concerns
66% public sector fleets reported a positive ROI from using fleet tracking technology. Download this infographic to learn more data points and share with key stakeholders.
5 Steps to a Better ROI on Fleet Assets
Fleet vehicles and high-value equipment are a big investment and a significant day-to-day cost for your organization. Make sure you're running an efficient operation and using your resources wisely by reading this ebook.