Plan more efficient delivery routes
Be a more effective delivery-route planner
Fleet tracking solutions from Nexex give you the visibility you need for delivery-route optimization, along with data to help coach driver behavior, manage fuel expenses and track vehicle maintenance.
Key benefits
Improve customer service by dispatching crews more efficiently
Assess drivers' behaviors, and coach them on safety using dashcams
Increase fuel efficiency with better data on idling and harsh driving
Reduce unplanned breakdowns and downtime with maintenance alerts
Improve route efficiency with near real time fleet tracking
When you know where your drivers are at any moment, you can dispatch more efficiently, improve customer service and spend less time calling drivers for updates. Our distribution routing software helps you:
See where drivers are on a live map
Provide better ETA communication to your customers
Get alerted when vehicles enter or exit a location
Use turn-by-turn commercial navigation and custom routes
Support safety goals on all your delivery routes
Safety is paramount for transport companies–both for your drivers and others on the road. Our fleet tracking solutions help monitor driver behavior, so you can incentivize safer driving and discourage costly incidents.
Get alerts for harsh driving behaviors
View dashcam footage when a harsh driving incident occurs with smart AI
Monitor safety improvements with configurable reports and dashboards
Manage HOS and integrate your fleet and vehicle data with a simple, FMCSA-compliant ELD solution
Save money with greater fuel efficiency
Fuel costs may be your largest expense. GPS tracking for delivery trucks doesn't just make routing more efficient–it helps reduce driving behaviors that waste fuel. Our tools help you:
Monitor idling time
Keep track of excessively hard acceleration
Potentially save on insurance premiums
Better monitor IFTA for improved tax savings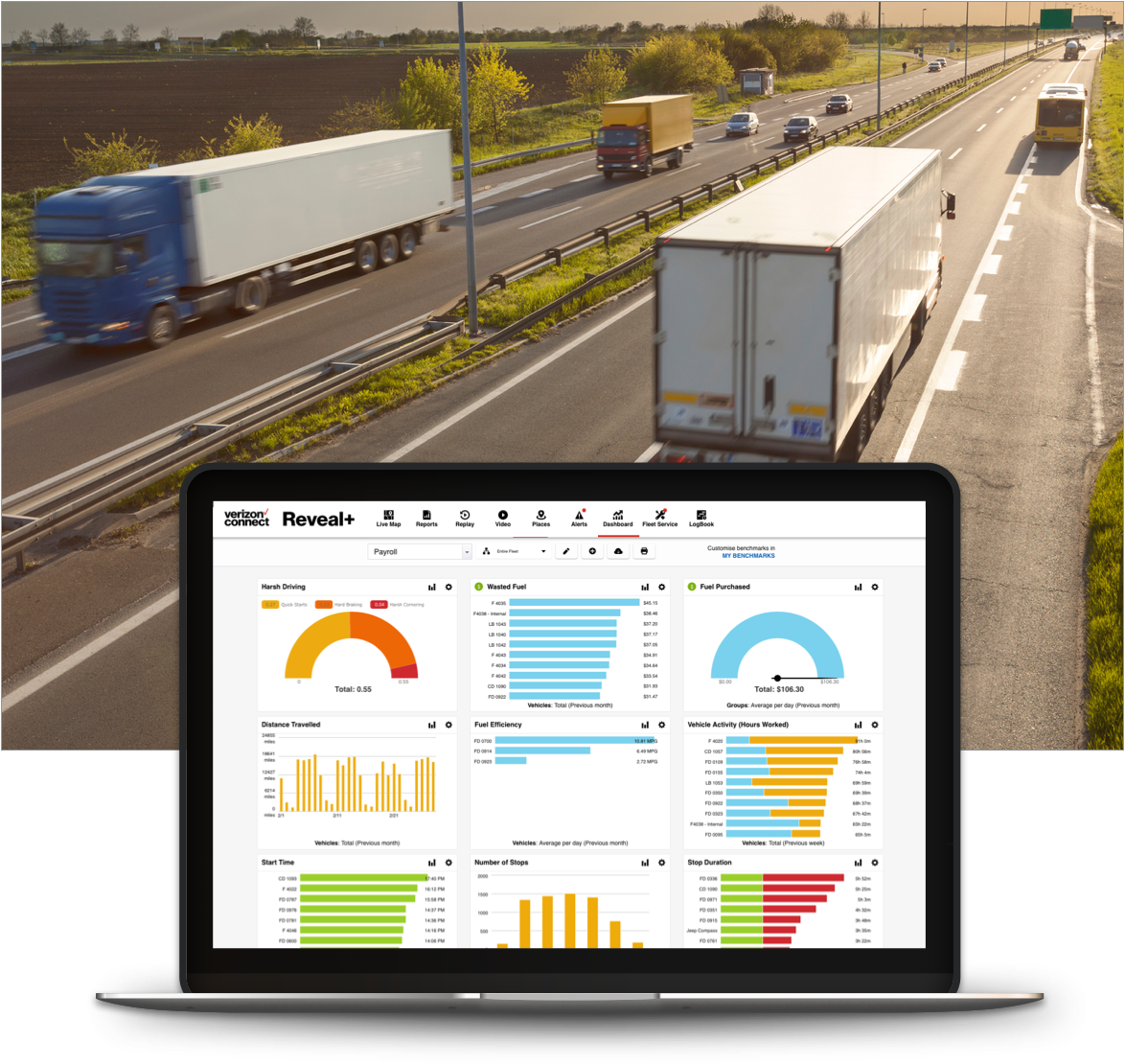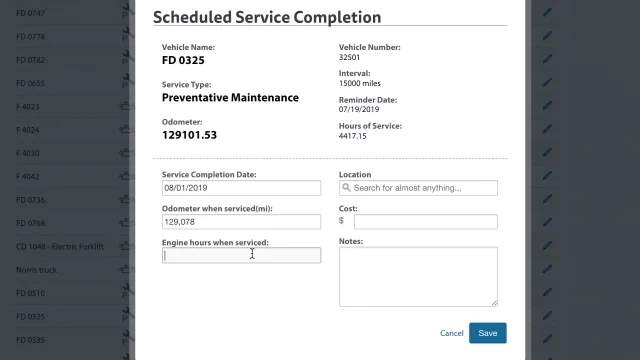 Help reduce unplanned downtime and lost productivity
Preventative maintenance helps keep your fleet healthier and your costs down. Verizon Connect solutions can help you address maintenance issues before they become problems.
Receive alerts and reports that analyze vehicle health
Schedule routine maintenance to help reduce breakdown risks and increase uptime
Monitor engine hours for each vehicle
Take advantage of Roadside Assistance when you need it
Know where your trailers are with asset tracking
Locating trailers manually can mean lost time or lost job opportunities. Our delivery route planner solutions help you keep track of every trailer, so you can find them easily.
Have complete visibility into trailer location
Help improve asset security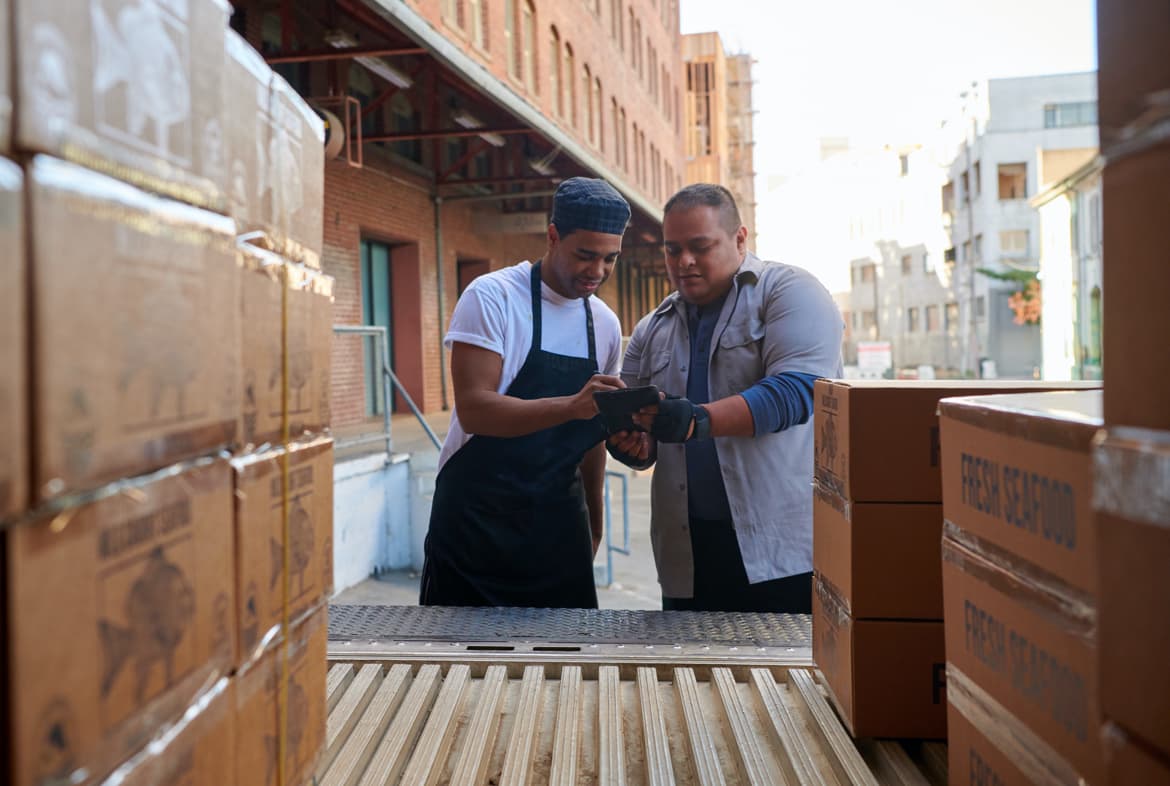 Streamline your daily fleet deliveries
Keep your customers satisfied and your costs under control with optimized routing, near real-time visibility and advanced analytics.
Simplify deliveries with navigation
Our advanced fleet management solutions can help you navigate to your stops, save on fuel and keep your customers happy.
Discover advantages for enterprise distribution fleets
Deliveries originate from more locations and have more destinations than ever before. Choosing the best route is critical to your drivers making deliveries on time. Our advanced delivery management software can help you:
Automate more efficient routing
Reduce demands on drivers so they can focus on driving
Effectively comply with the ELD mandate
Fleet Management Buyer's Guide for Transportation and Distribution
Choosing the right fleet manangement solutions for your transportation or distribution business is an important decision. This buyer's guide can help you make the right choice for your fleet.